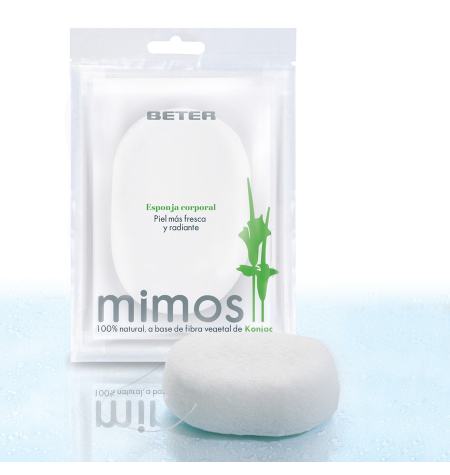 View larger
More info
A totally natural sponge, treated with purified water, anti-bacterial, without dyes and biodegradable. Deep cleans while respecting the skin's natural PH balance. Effectively yet gently removes dead skin cells, for a fresher, more radiant skin. Suitable for all skin types, especially those that are delicate, have atopic dermatitis, are greasy or prone to acne. Suitable for all skin types, especially those that are delicate, for babies or even skins with atopic dermatitis
Instructions:
Dampen the sponge and remove any excess water before use.
Give the whole body a massage using circular movements. You can use your usual soap.
Rinse the sponge with plenty of water and wring it out well.
Always hang the sponge up after use.
The sponge becomes harder when dry: to use it again you simply have to wet it and it will regain its soft texture.
The sponge should be renewed every 2 or 3 months.