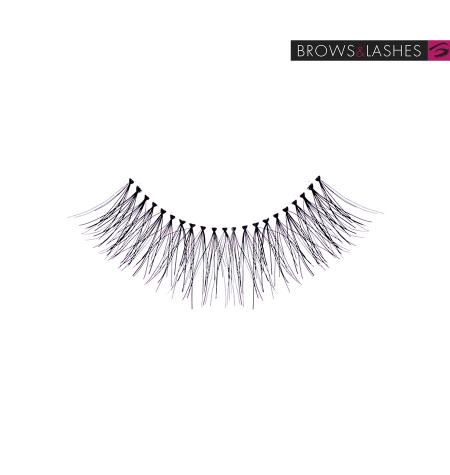 View larger
False eyelashes Nº 234 Extra long
Long eyelashes with separated strands that make eyes look bigger.Light and easy to apply. They adapt to the shape of your eyelid and are very comfortable to wear. Made with natural hair and moulded for a perfect fit. Glue and step by step application instructions included. You can cut them to fit the size of your eyes.
Warning: Last items in stock!
Availability date:
More info
- Paraben free
- Suitable for vegans
Contents: A pair of false eyelashes, 1 g tube of false eyelash glue (The glue becomes transparent after being applied), Step by step application instructions
How to use
Step 1
Compare the length of the lashes with your eyelids. If necessary, you can cut them to fit your eyes perfectly. Cut the inner end. Use your fingers to curve the eyelashes.
Important: There are eyelashes for the right eye and others for the left eye, check which eye they correspond to when cutting them.
Step 2
Remove the eyelashes from the mould using tweezers. Spread a thin layer of glue on the base of the false eyelashes. Never apply glue directly on the eyelid.
Step 3
Position the false eyelashes as near to the base of your natural eyelashes as possible, starting in the middle and working out towards the sides. Using the etweezers to help you, keep them in place for 5-10 seconds so that the glue can set and the lashes are securely attached.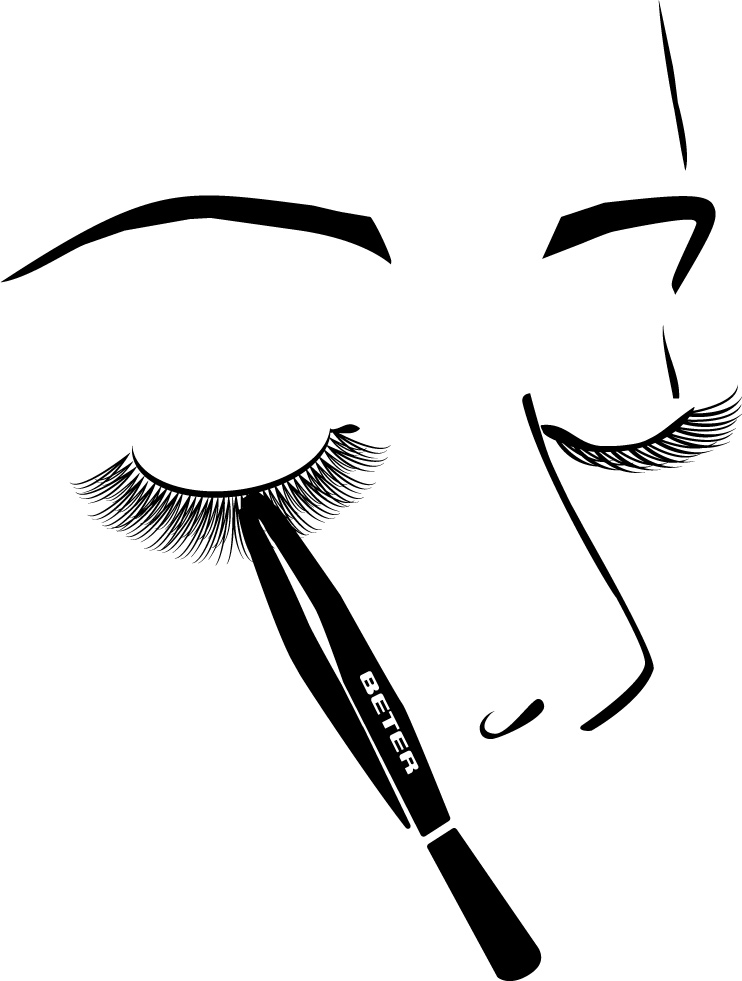 Step 4
For a more intense look, apply eyeliner to the eyelids first and, once the false eyelashes are in place, use mascara to blend them into your natural eyelashes.
To remove the false eyelashes, use Beter Look Expert Facial Skin Care two-phase eye makeup remover and the Applicator or tweezers to gently remove them. Keep them in the mould to maintain their shape. You can reuse them if they maintain their original shape.
Warning
Warnings regarding the glue: the product must not come into contact with the eyes. If it does come into contact with the eyes, rinse immediately with abundant water. Do not use the product if the eye area is inflamed or irritated. Keep out of reach of children Keep out of reach of children. Avoid direct contact between the glue and the eyes. Do not swallow.