SPECIALISTS IN BEAUTY AND

PERSONAL CARE ACCESSORIES
Created in 1936,
Beter is a family owned company based in Barcelona, currently run by the third generation of the family.
More than 85 years of experience endorse us as experts in beauty and personal care accessories.
Our brand has evolved over the years to become category leader and landmark, recognized for our high quality standards and continuous innovation in all ranges: manicure and pedicure, make up, eyebrow plucking, hair care, bath and body. After more than 15 years developing international markets, our brand today is well-known and appreciated in more than 50 countries in all beauty, pharma, mass market and travel retail channels.
BEAUTY IS A
SUM OF THINGS
Being part of our consumers daily rituals and becoming their beauty partner, is the goal we strive for every day.

With innovative accessories and cosmetics adapted to the different needs and market trends.
With clear and close to customer comunication, from the packaging to the point of purchase display systems; and highly dynamic media.
A unique approach, based on our experience and trustworthiness, results in unique category attributes:
SUSTAINABILITY
Ethical commitment to the social and environmental well-being of present and future generations.
Sustainability and environment preservation integrated as key criteria in decision making and internal processes across all company activities.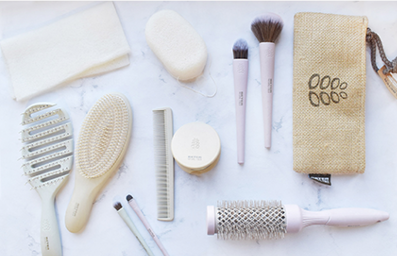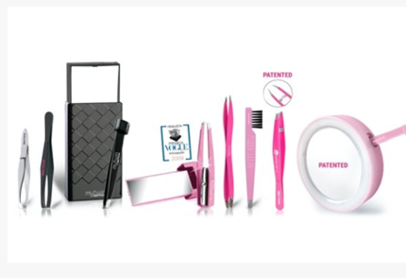 INNOVATION
High added value and leading-edge product design.
Biannual novelties release.
Category development.
TAILOR MADE 360º PROJECTS
Throughout projects tailor made by our team, making available all our experience, know how and efficiency to our clients.
Complete value chain support: assortment definition, trade solutions, promotional plans, contents, logistics, executive and customer services.
Value creation and profitability.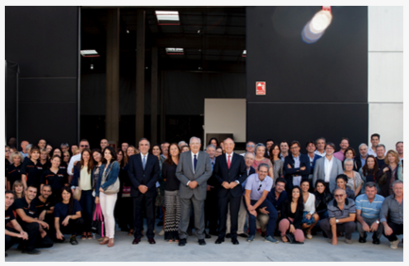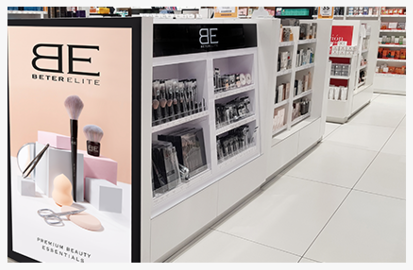 MARKING THE DIFFERENCE
Channel-specific proposals, especially designed to fulfil each channel's set of needs.
Innovative solutions for the whole category: product and packaging, display systems, promotion, training and communication.
BETER
BEAUTY CARE
High quality accessories and cosmetics covering the whole category. Innovative and versatile products for a complete fulfilment of personal care needs: Manicure & pedicure, Makeup, Eyebrow plucking, Hair care, Bath and body.
A range designed for today's beauty stores and mass market. Continuous innovation, new line launches and biannual novelties release. 100% FSC certified cardboard packaging.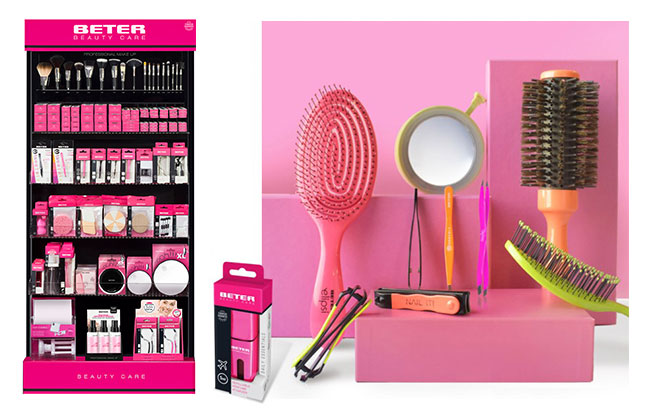 BETER
PHARMACY
Product line specifically designed for pharmacies and exclusively distributed in this channel.
Full range of personal care and beauty tools and accessories based on high quality standards and effectiveness in use. Oriented to fulfil a demanding channel and consumer with regard to personal care, hygiene and beauty.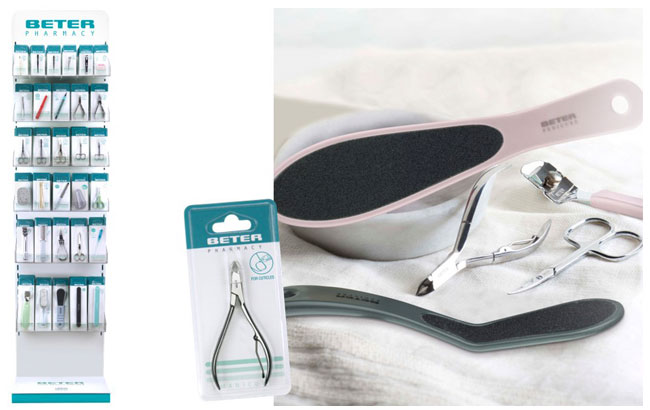 BETER
ELITE
The only accessories proposal addressed to top luxury cosmetic and fragrance consumers, present in high end perfumeries since 2004.
Based on excellence and continuous improvement, it offers a complete range of premium accessories. Both packaging and display systems are designed to reaffirm brand exclusivity and boost cross selling with luxury cosmetics.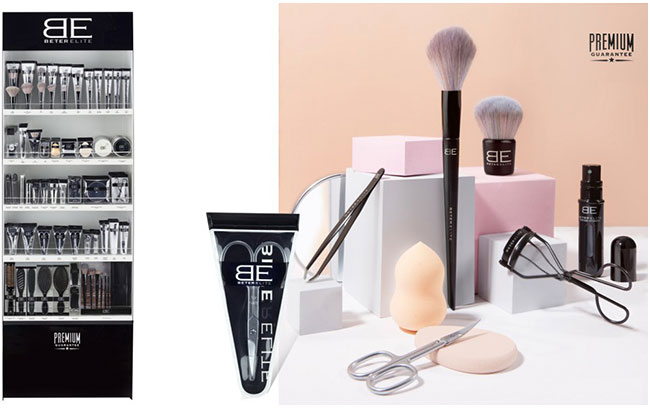 Our innovation and specific lines provide highly differentiated products to complete and round off channel proposals