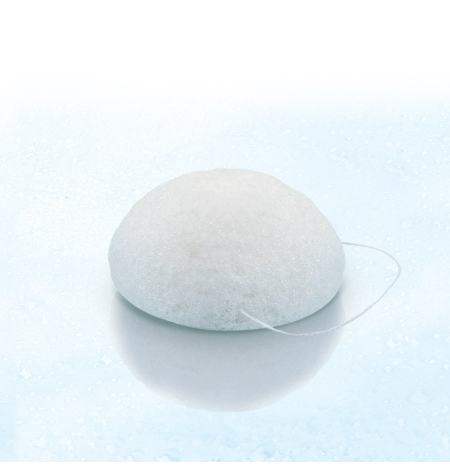 View larger
MIMOS Facial Konjac sponge
Beter Mimos has a surprising texture that comes from the Konjac plant fibres which are taken from the root of this native Asian plant. A totally natural sponge, treated with purified water, anti-bacterial, without dyes and biodegradable.D
Warning: Last items in stock!
Availability date:
More info
Deep cleans while respecting the skin's natural PH balance. Effectively yet gently removes dead skin cells, for a fresher, more radiant look. Suitable for all skin types, especially those that are delicate, have atopic dermatitis, are greasy or prone to acne.
Instructions:
Dampen the sponge and remove any excess water before use.
Give the neck and face a massage using circular movements. You can use your usual cleanser or make-up remover, although it is not essential.
Rinse the sponge with plenty of water and wring it out well.
Always hang the sponge up after use.
The sponge becomes harder when dry: to use it again you simply have to wet it and it will regain its soft texture.
The sponge should be renewed every 2 or 3 months.