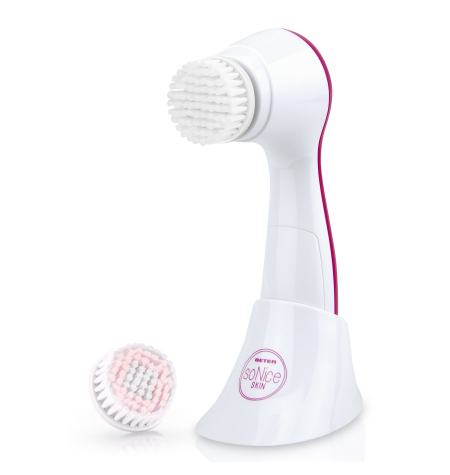 View larger
More info
The sonic technology provides a gentle massage without disturbing the skin tissue and improves the skin texture, providing a healthy glow. You can use it every day with your usual cleanser, or twice a week if you have dry or sensitive skin.
Continued use, as well as being a relaxing ritual, has many benefits for your skin: Feeling of cleanness: cleans six times deeper than a conventional brush and respects even the most delicate skin.
Glow: visibly reduces the size of pores and expression lines.
Improved texture and tone: increases the absorption of subsequent treatments by freeing pores of impurities.