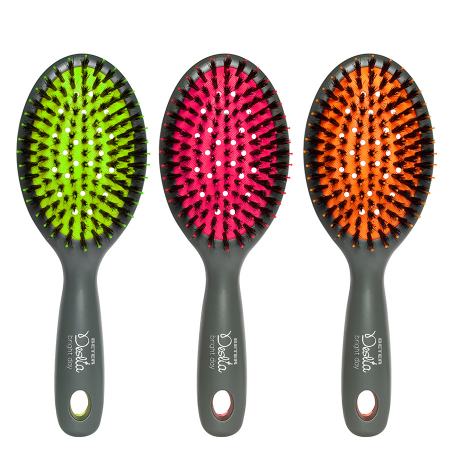 View larger
More info
- TPE cushion pad: flexible base with holes to let the maximum air pass.The bristles, assembled without glue, remain firmly attached to the base.
- Boar bristles: they give the hair extraordinary natural shine. When brushingyou distribute the natural oils produced by the scalp, from the root to the tips.
- Flexible nylon bristles: they glide smoothly, without tugging or causing frizz, protect the hair cuticle and prevent hair loss.