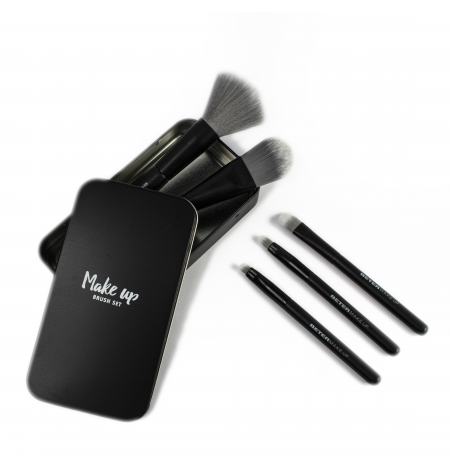 View larger
More info
Contains:
Powder brush: to apply and extend homogeneously all kinds of powders pressed, loose or bronzers.

Liquid foundation brush: ideal for the perfect, smooth finish with liquid foundations, face masks or emollient treatments.

Large eye shadow brush: ideal to cover the eyelid and illuminate the area below the brow arch.

Small eye shadow brush: for precise application of eye shadow along the eyelash line.

Angled eyebrow brush: designed to give shape and apply the eyebrow shadow precisely.