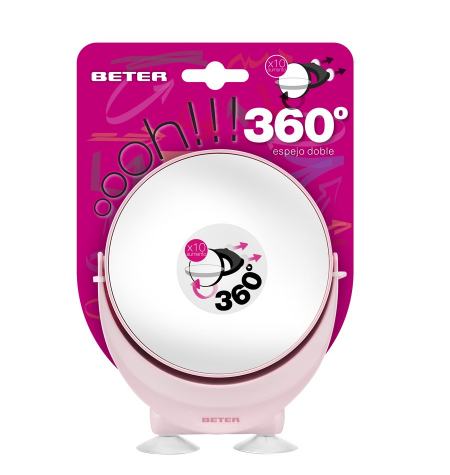 View larger
Double x10 macro mirror with suction cups
Two mirrors in one.
1. x10 macro side, not to lose any detail
2. Normal Side to see everything perfect
Adaptable to the position you choose
It can be fixed on flat surfaces and the mirror turns according to your needs

Diameter: 12 cm.
Warning: Last items in stock!
Availability date:
More info
You can attach it to a flat, non-porous surface; it will be very handy in the bathroom.
1- Clean the desired surface
2- Wet a little the suction pads
3- Press firmly to remove air between the wall and the suction pad
4- Maintenance: wash the suction cups once a month with hot water and put the mirror back in its place.
Guardar