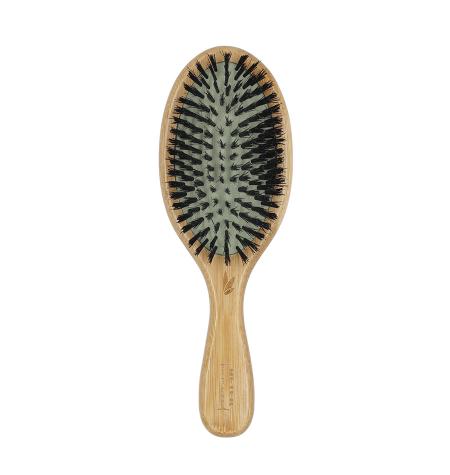 View larger
More info
Boar bristles: they give the hair extraordinary natural shine. When brushing you distribute the natural oils produced by the scalp, from the root to the tips.

Flexible nylon bristles: they glide smoothly, without tugging or causing frizz, they protect the cuticle and prevent hair loss.

For all hair types.

Hair with more volume, without frizz.
We take care of hair and preserve the environment
-Sustainable bamboo: guaranteed origin from FSC-certified forests.
-Diversity: designs adapted to multiple hair needs. Different combinations of bristles for optimal results.
-Healthy scalp: brushes that gently massage, stimulating circulation.
-Pleasant experience: brushing without tugging that respects the structure of all types of hair. Extra soft and comfortable touch of bamboo wood.