It isn't easy to choose the type of brush that works best for us. With such a variety of brushes on the market it's sometimes difficult to know exactly which one best suits our hair type and favourite hairstyles. We also have to remember that as well as "taming" our crowning glory, the brush benefits our scalp's health, as its bristles and the strokes made during styling stimulate blood circulation.
So, we have detangling brushes, round brushes with boar bristles, thermal ceramic brushes, cushion brushes, vent brushes... What does each one do, and which is best suited to the type of hairstyle we are looking for?
One brush, one function
A detangling brush, like Natural Fiber detangling brush, untangles hair without pulling, thereby preventing frizz. Its fine bristles (made from wheat fiber), in different lengths, means that the combing process is gentle on both wet and dry hair without breaking it. The result is shinier, smoother and more flexible hair. This type of brush is especially suitable for those with wavy, abundant or even curly hair (in this case, it is recommended for use when the hair is wet to hold the curls).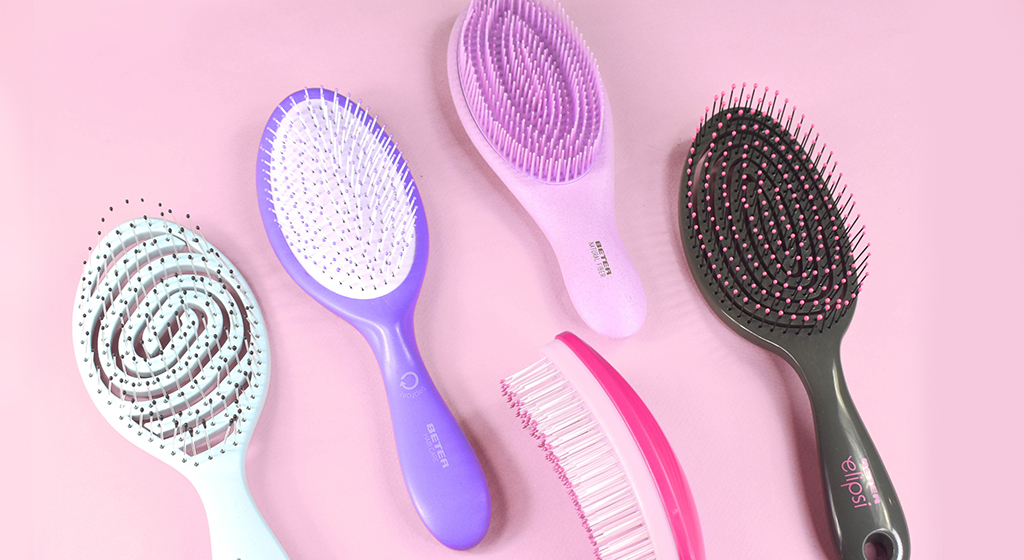 Another advantage of Beter detangling brushes is that most of our offer is made of recycled plastic (zerowaste); they are much faster to clean, and this can be done by simply rinsing them under running water after brushing. There are several formats and sizes, and some have very special added features, such as the Ocean detangling brush (made from recycled plastic from the sea), with ventilated structure, that allows you to dry hair quicker. Or the Recycled Collection detangling brush, with extra fine bristles, innovative design for every day hair care, anti-tugging, prevents hair loss, it is also made of recycled plastic.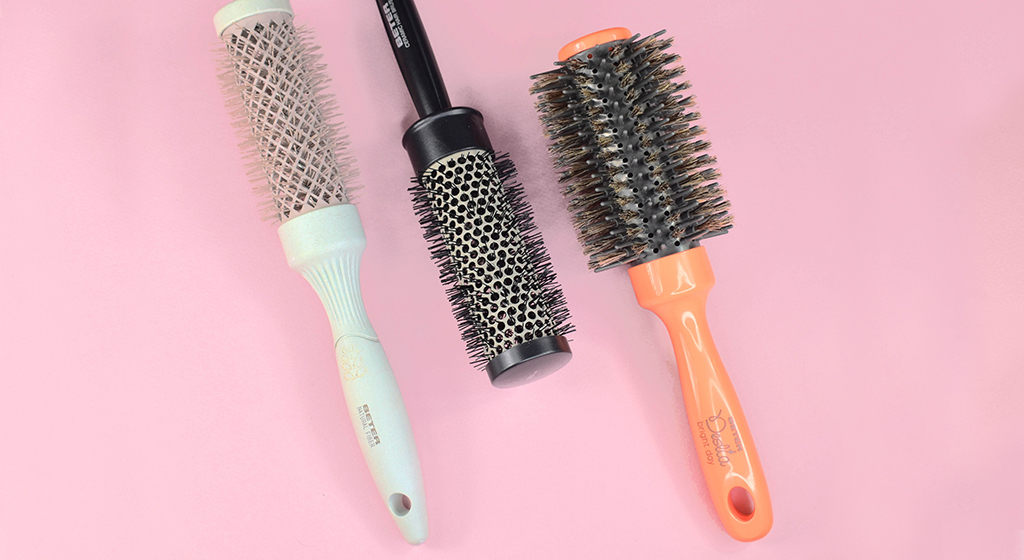 Ceramic thermal round brushes give a professional blow-dried finish and make your hairstyle last longer. They mould and smooth the hair quickly, taking advantage of the heat of the hairdryer to give it shape. They help prevent frizz as the type of material they are made from has an antistatic effect. There are different types of brushes depending on the diameter, so you can choose one or another depending on the type of style you are looking for or the length of your hair. To these moulding brushes we can also add the newest range of Deslía detangling brushes, the round Deslía Bright Day, which, like its older cousins, detangles without pulling and is suitable for use on both damp and wet hair. It has an innovative design to style and detangle hair with a shiny and silky finish.


For their part, round brushes with boar bristles are ideal for giving volume and movement to the hair. They add body to fine hair and discipline the thickest hair. Like the ceramic brushes mentioned previously, they come in different diameters. Cushion brushes with a ball at the end of their bristles make daily brushing comfortable and easy, leave the hair soft and flexible and massage the scalp, protecting the hair fibre. There are different sizes, models and colours to carry in your handbag or toiletry bag, or to keep at home.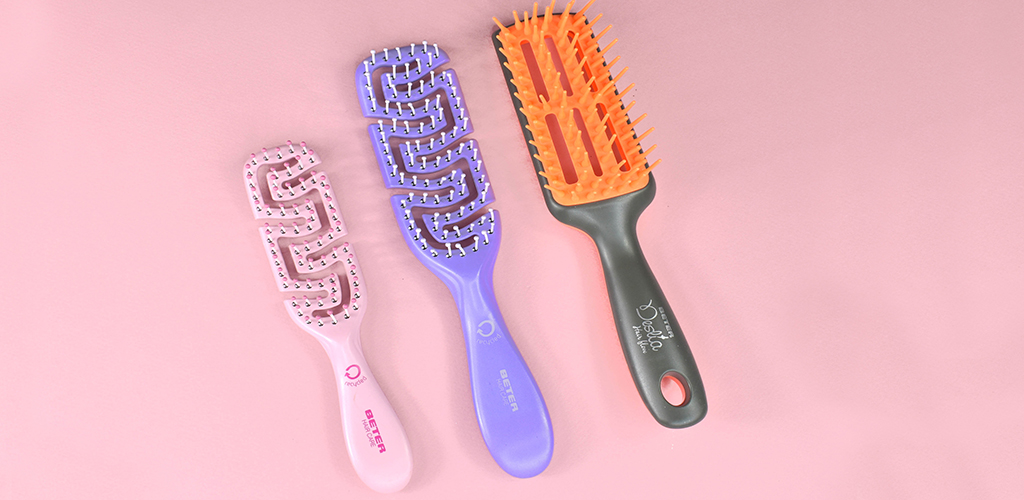 Finally, vent brushes are ideal for initial detangling after washing your hair, as well as caring for curly hair, as the wide-apart bristles respect your curls. They also help maintain curl definition, something that doesn't happen with brushes in which the bristles are closer together. The new range of Recycled brushes, made from recycled plastic, includes several models of vent brushes format, as shown in the image above.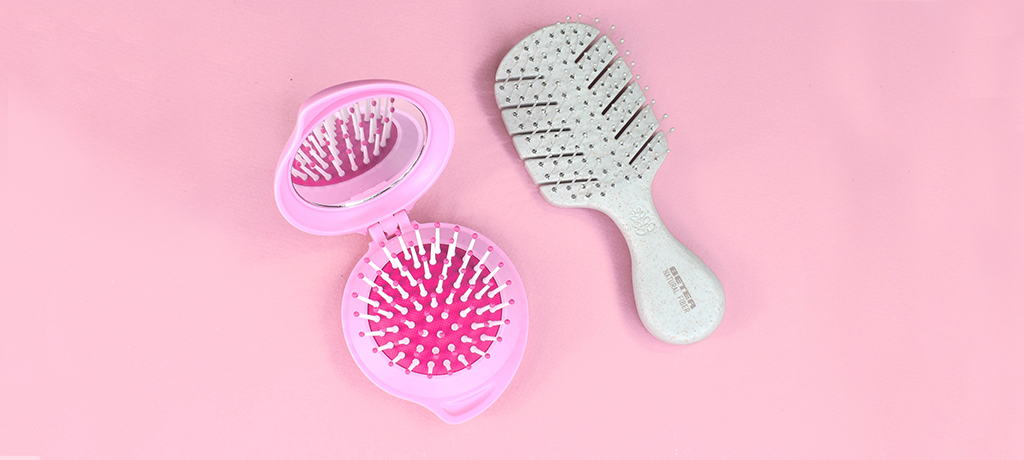 Mini format brushes are very versatile, easy to carry in any beauty or travel kit, such as Natural Fiber mini detangling brush, made from wheat fibers, a smaller version of the Natural Fiber detangling brush, one of the brand's bestsellers.

In short, there is plenty to play around with in the world of hair care, and we don't just choose one type of brush or another based on our hair type but also the style we are looking for on each occasion. Have you already chosen the brush that works best for you?