It is true that we cannot fight with the type of hair we have, but genetics aside, there are different factors that are directly related to the health of our hair. The shampoo, the pre and post wash moisturising cosmetics, the type of treatments we subject it to (dyes, keratins, combing...), the stylings, hairdryers, straighteners and curling irons we choose to give it the desired shape... Even the temperature at which we wash, comb and dry it. However, there is an element that we sometimes do not take into account and that can help us to improve its quality. The combs and brushes we use to brush and shape our hair can come in very handy.
At Beter we always recommend detangling brushes to style the most fragile or delicate hair. Why? Simple: they don't tug or create frizz. They help close the cuticle while combing the hair. Among the variety of detangling combs and brushes in our catalogue, there are four that we always recommend, especially for weaker hair or for those who notice that their hair is falling out more than usual.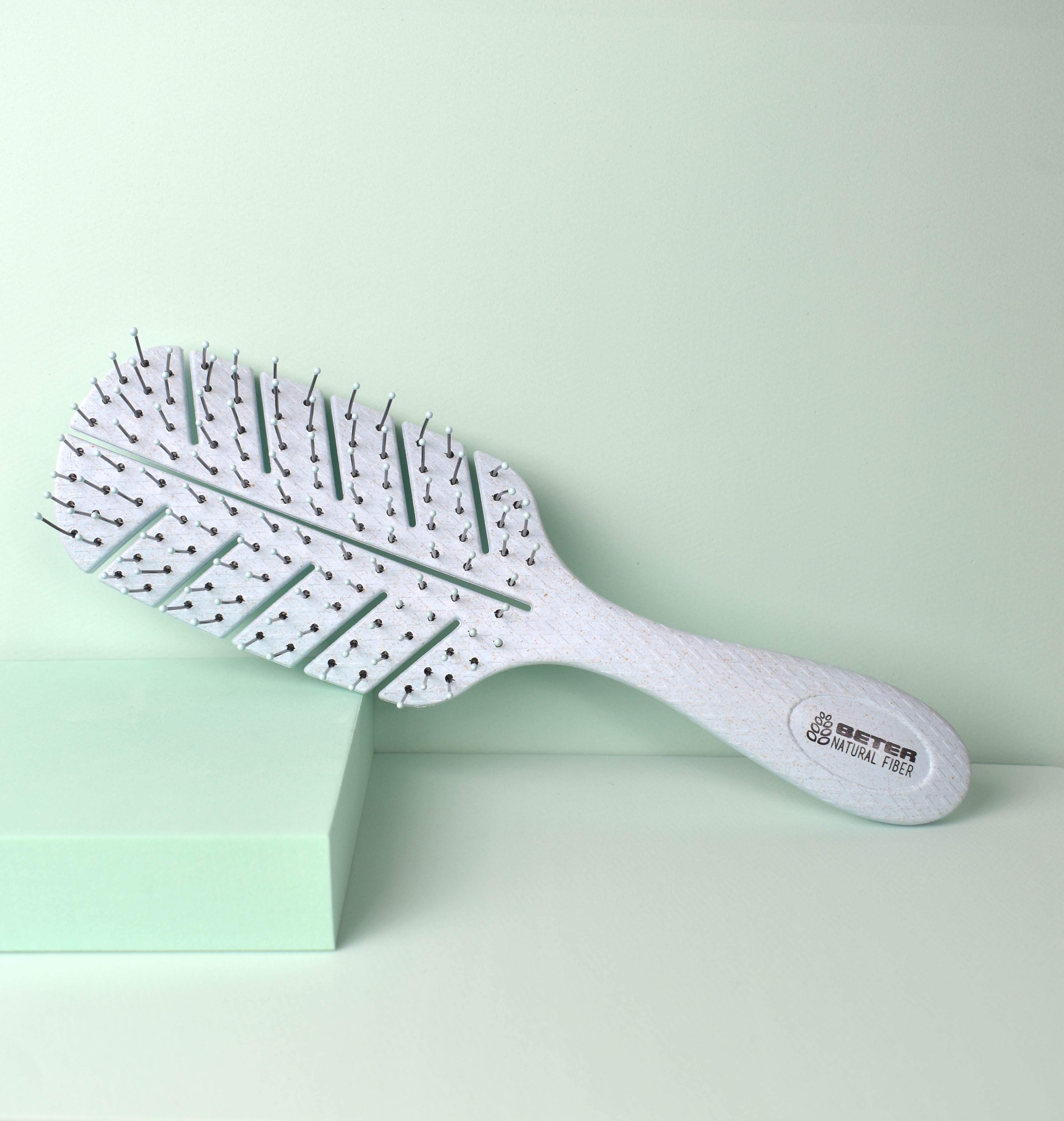 The first of these is the Natural Fiber detangling brush, made with natural fibres derived from wheat, one of our bestsellers in hair care, which makes combing your hair a real pleasure. It stands out for:
- Its anti-tangling bristles: 20 mm long, flexible and resistant. They allow detangling with maximum softness.
- Its ergonomic design: the semi-curved shape, in combination with the length of the bristles, adapts better to the head and allows a greater amount of hair to be combed in each stroke.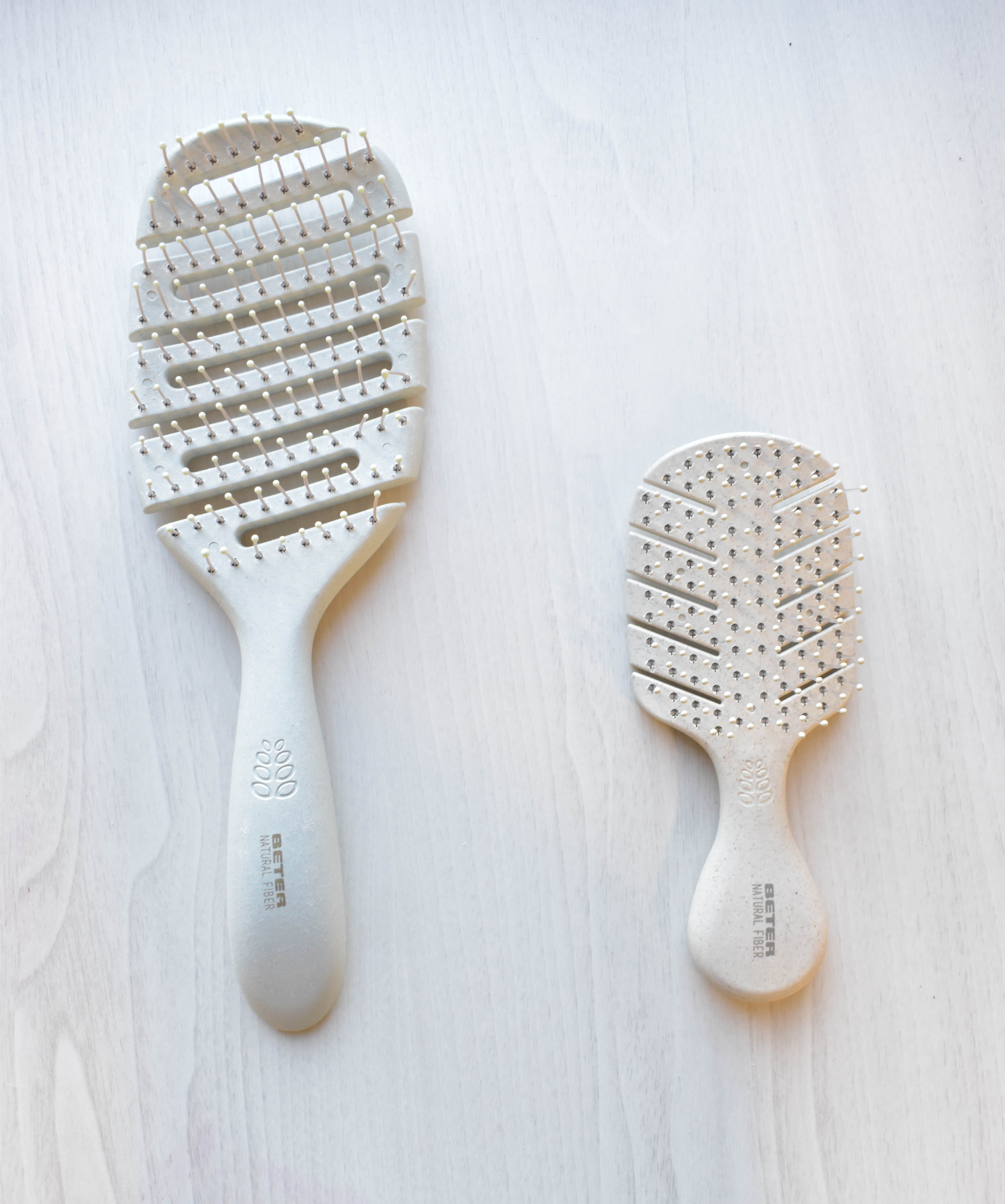 The Natural Fiber detangling brush has a partner with a range of features that are just as recommendable for styling and caring for fragile hair or hair that is falling out. It is the Natural Fiber flexible vent brush, made, like the previous model, with natural material based on wheat fibre, with a maximum reduction of plastic in its composition. It is ideal due to its functionality: you can use it to detangle your hair or to give it shape and volume, restoring its natural looseness. Its anti-tangling bristles glide easily, prevent tugging and massage, activating the circulation of the scalp, a plus to encourage hair growth. Perfect for both wet and dry hair. This model also has a mini version that works just as well and is perfect for the gym kit, work or to take on a trip.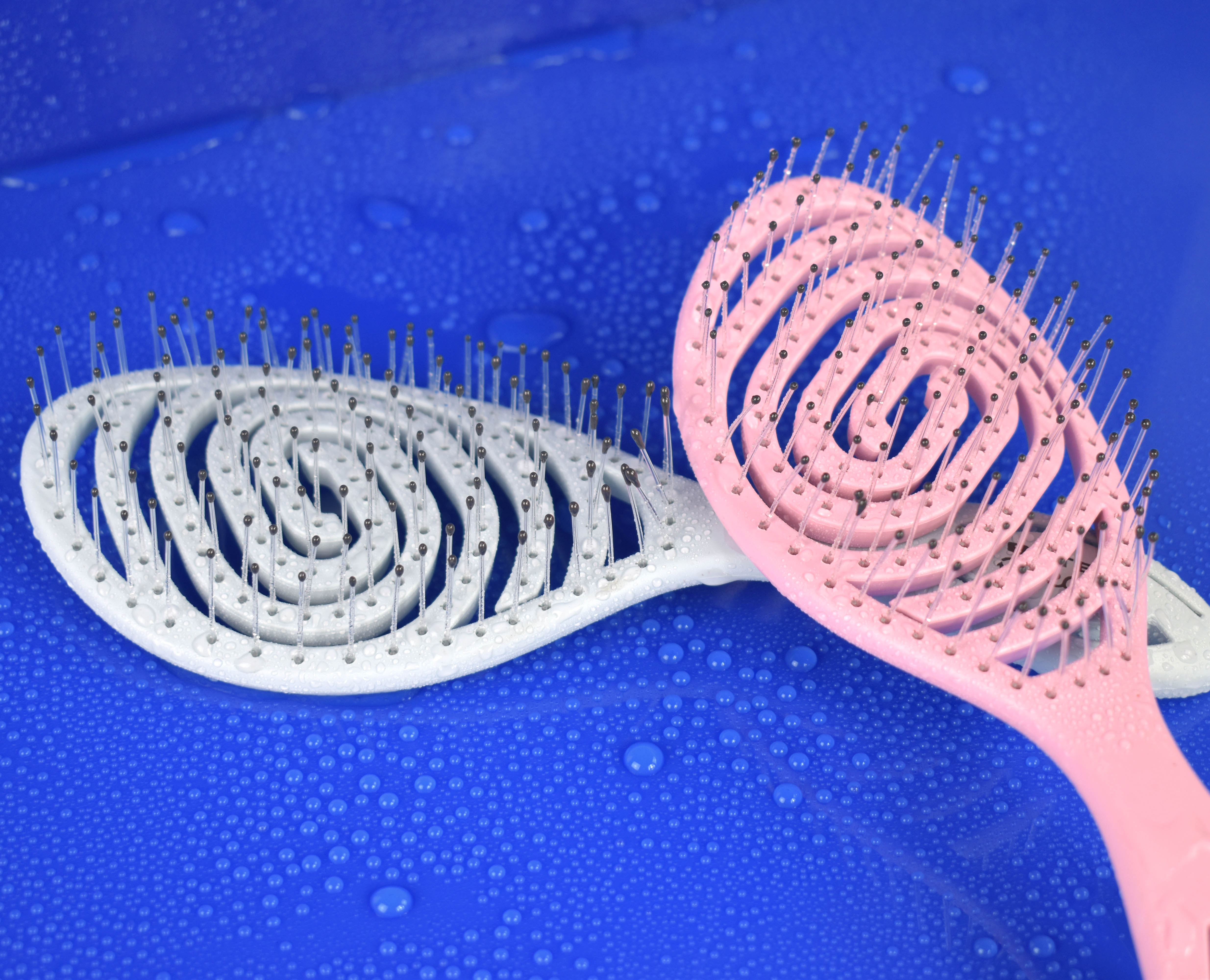 The Ocean detangling brush is one of our latest launches in hair care, an environmentally friendly option too, since it is made from recycled plastic from the ocean. Gold winner at the Green Awards organized by the "Ventas de Perfumería y Cosmética" (Perfumery and Cosmetic Sales) magazine in the Best Eco Novelty category, it allows detangling without tugging or frizz, as a good detangling, both wet and dry hair. It stands out for:
- Its 23 mm flexible bristles: anti-tangling
- Its ergonomic design: curved shape that adapts to the contour
- Its ventilated structure: allows hair to dry faster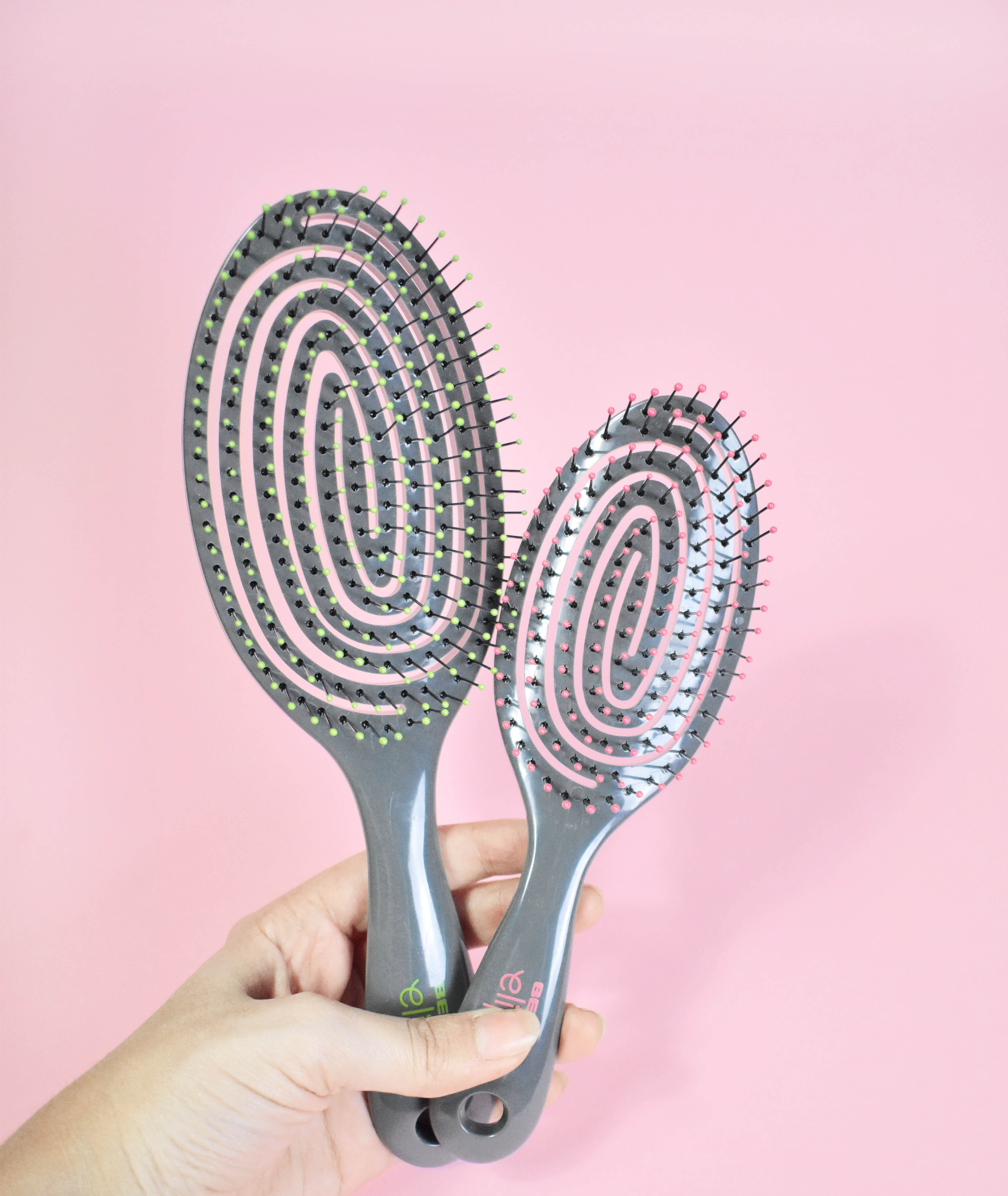 Another option that also takes care of weaker hair and prevents breakage is the Elipsi detangling brush (available in a mini version). It is a brush that allows you to detangle and dry your hair as gently and quickly as possible. Suitable for long (L) or very long (XL) hair.
It shares features with the previously recommended brushes: its flexible head adapts to the contour of your head, it has anti-tangling bristles that glide easily and protect against breakage, and its ventilated structure allows for faster drying. It is also washable, like its detangling companions. We recommend washing it regularly with water and neutral soap and drying it afterwards.
We hope these suggestions help you to see your hair becoming healthier, stronger and more beautiful. The combs or brushes recommended in this post will also work for you if your hair is healthy. It is important to choose tools that treat your hair with care all year round, not just when your hair needs some extra pampering.