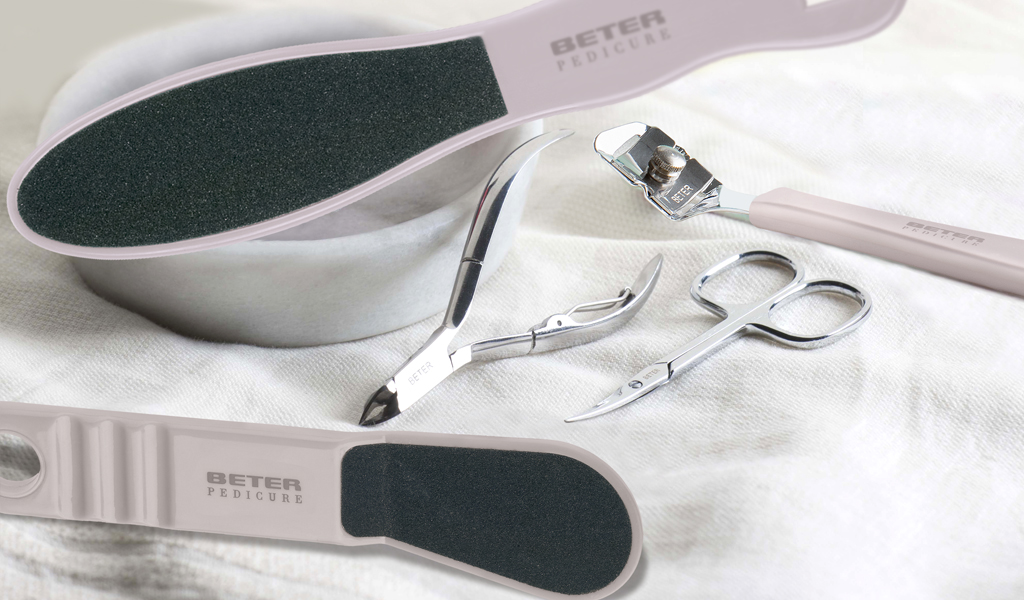 Soft feet, different ways to remove corns and calluses
Boots and closed shoes, long walks, rushing about, running, chafing and even just movement cause dead skin to build up on your feet, especially the sole and heel areas, and this ends up causing corns and calluses which can sometimes lead to discomfort and even pain. With the arrival of the warm weather, it's time to get out your favourite sandals and let your feet see the light. Before this, though, it's good to give them a little TLC so that they are in tip-top shape. Soft feet, free of hard skin and discomfort, to step into summer in style.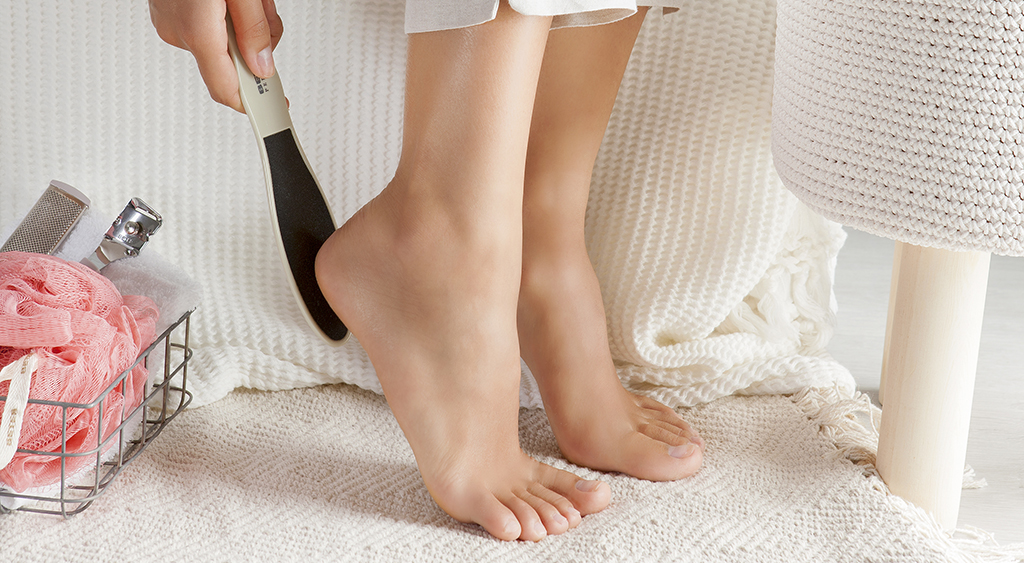 Superficial calluses: Pumice stones and pedicure files
There are different tools that eliminate calluses depending on their severity. We have listed them below so you can choose the one that best suits your needs. Remember, whichever option you choose, it will always be more effective if you reward your feet with a 5–10-minute bath in warm water. Let's go!
In this case, the most common way to do a pedicure is usually with manual files for hard skin. The most traditional, but no less effective, is the pumice stone. These timeless volcanic stones come with or without a handle and are a very natural option.
Within the same category, there are pedicure files with ergonomic handles, such as the one with a silicon carbide surface or the Pur Pedicur laser, which effectively remove calluses from the feet. The latter has a rougher side, for the thickest areas, and another, which is gentler, to polish for a perfect finish.
Another option is the Limax file, a 6-in-1 piece that has 3 files per side, so that once one side wears out, it can be removed and a new one appears just below it, ready to use.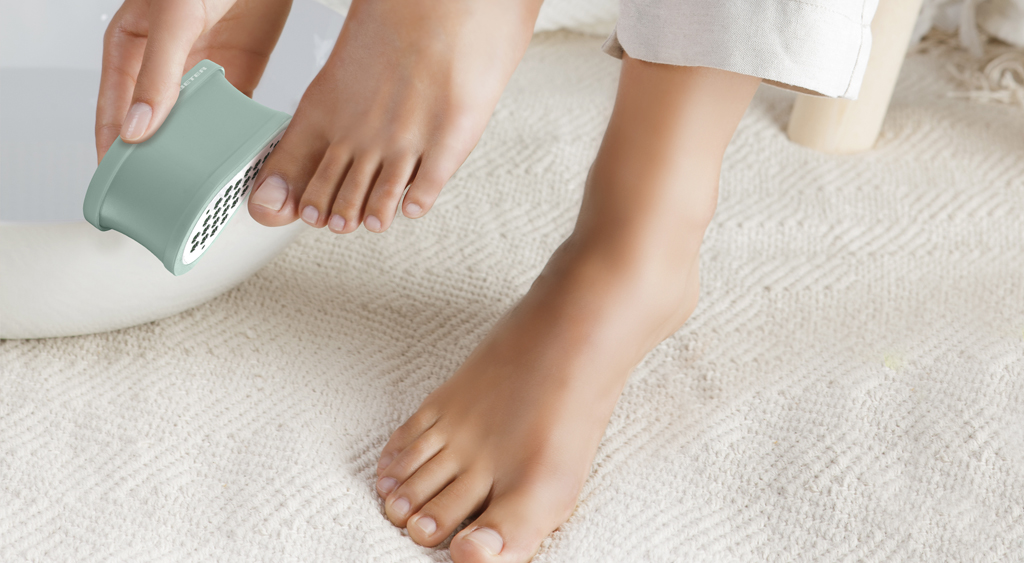 Superficial and slightly thicker calluses: electronic files and callus removers
Technology also has a lot to offer the world of pedicures, providing solutions such as the Feet & Roll Express electronic file, which works with a rechargeable battery and has three different grain heads adapted to the type of callus: light, medium or severe. It is one of the most practical and effective systems, cable free and with an ergonomic handle, which allows you to reach all areas of the foot easily. What's more, Feet & Roll Express offers an added advantage, as it has a suction system which collects the dead skin that comes off during the polishing process.
Here are three more options for the average callus:
In the first place, the ceramic file, with two sides of a different grain each, coarse on one side for the heels and fine on the other for the more delicate areas.
Secondly, the Pur Pedicur callus remover with catcher which, like its predecessor, also has two surfaces: a metal one with more than 100 stainless steel micro-blades that remove dead skin from the entire sole of the foot quickly, effectively, securely and painlessly, and a second side that includes a fine file to smooth the skin. It is a comfortable and hygienic system, since the catcher collects the skin as it is eliminated. The third option works in a similar way for this type of callus: the stainless-steel file, which has a single side and an ergonomic handle that makes it easy to use.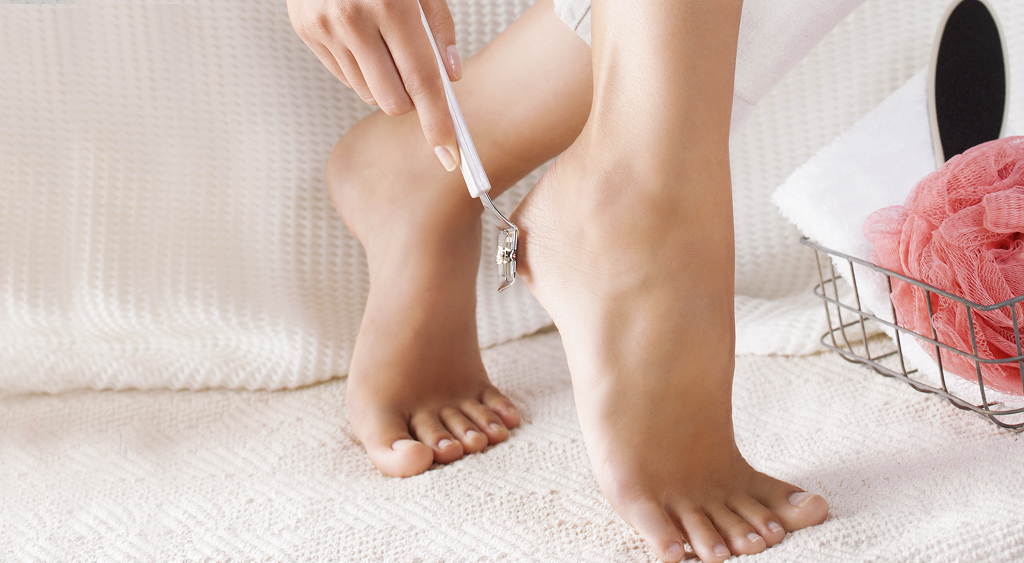 Severe calluses: corn planes
Corns are the more severe form of hard skin, and, in this case, the corn plane would be the ideal tool to use. The Beter corn plane, used by podiatrists, is safe and effective. It works with an exclusive blade made of carbon steel which has a double edge that guarantees maximum efficiency and durability and is both safe and painless to use.
It has a double function thanks to the two slots: the lower side of the blade for large areas and the upper side for smaller or hard-to-reach areas, it includes a spare blade.
1.- Give your feet a relaxing bath with warm water and some neutral soap (for approximately 5 minutes). This will help soften the skin and the process will be faster and easier.
2.- Slide the corn plane over the skin without pressing too hard (make sure the blade is in place). You will see that the thin layers of dead skin are gradually removed.
3.- Go over the area with a pedicure file so that the skin in the area is uniform.
4.- Don't forget to moisturise your feet.
Tip to help keep your feet in good shape: follow a care routine throughout the year, because your feet are also important. Bathe them in warm water, exfoliate them every week and massage them daily (sole, heel, toes and instep) with a moisturising cream or a little almond oil and you will notice how this prevents calluses. Also, they will look prettier. They will thank you for it!
Tell us: which method do you prefer to keep your feet soft this spring-summer?