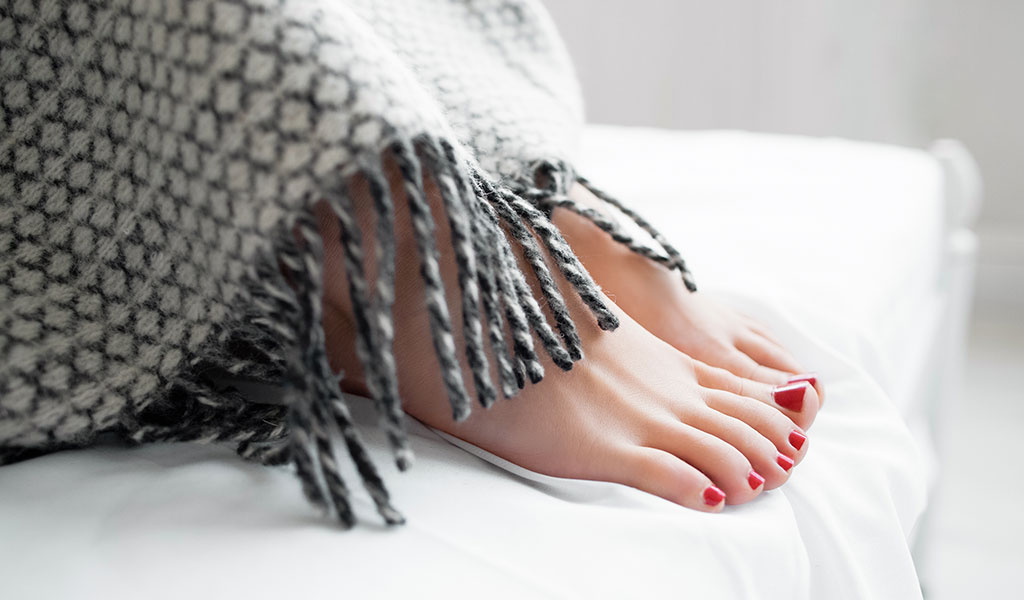 When it starts to get cold, we cover our feet up and hardly look at them again until spring. At this time of year, when temperatures drop, we can give them special care so that when the time comes to wear sandals, they are fabulous. A lot of tension builds up in our feet and pampering them with a good massage and basic care is the secret to keeping them healthy, even if it's cold:


- Winter shoes, which are sometimes tight or have higher heels, do not allow the skin to breathe as it does in good weather. It is important to exfoliate feet once a week and apply a moisturising cream. Take advantage of the moment you are showering to rub the pumice stone over the heels and the sole of your feet.
You will remove dead cells and your skin will be soft and supple, ready to put on your socks without the skin on your heels catching on them.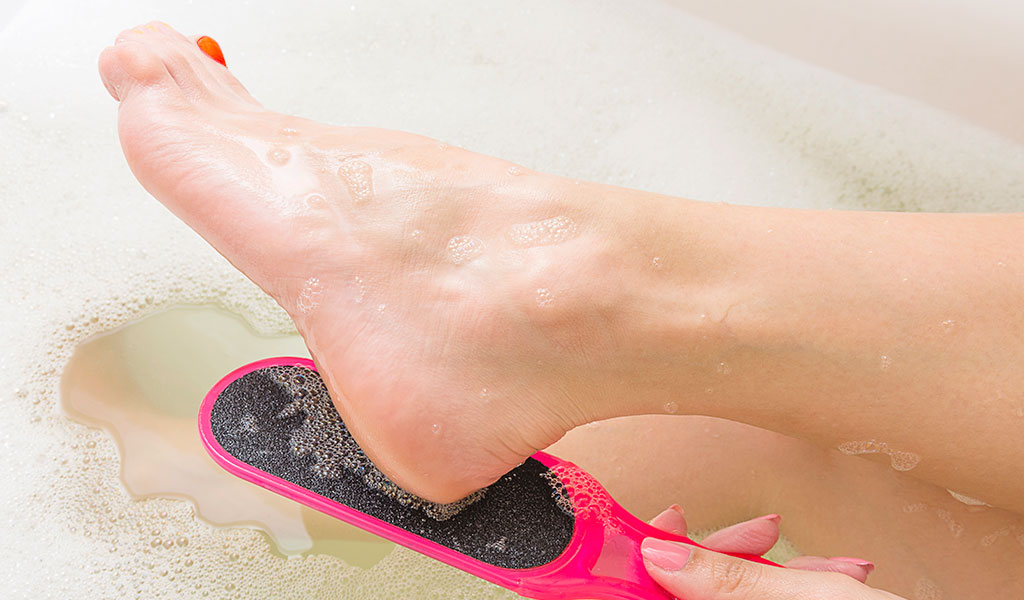 - It is important to dry your feet very well after showering as excess moisture can cause fungus or bacteria to grow.
- Check your nails and do not let them grow excessively. We recommend that you cut them straight to prevent them from digging into the sides and causing ingrown toenails. After cutting them, file them to avoid sharp edges. Your tights will last longer!
- Wear comfortable shoes whenever you can, friction or tight shoes can cause injuries to the delicate skin of the feet. If you have a small wound or blister you can apply the Mimetik liquid bandage, it creates a breathable and flexible "second skin" that protects and seals the affected area. Always carry it in your bag.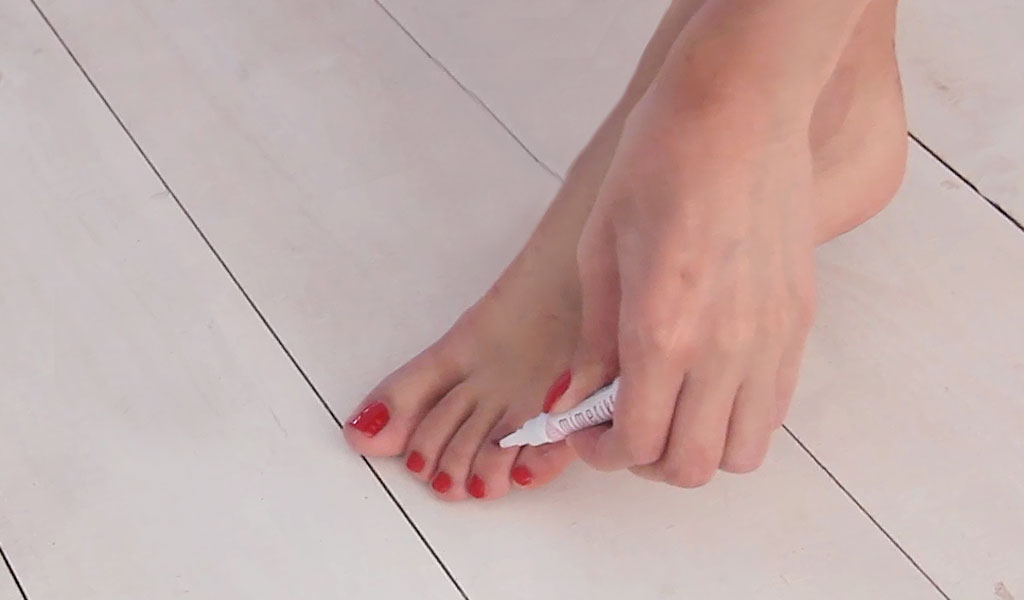 - If you have calluses or corns, give yourself a complete pedicure at home once every fortnight. A relaxing foot bath and removing annoying calluses will make sure your feet are fresh and comfortable. Discover how here step by step.
- If you decide not to paint your nails, it's time to apply specific treatments. If they are dehydrated, apply almond oil to the nails and cuticles to keep them flexible. If you see that they are weak or flaking, the strengthener is your best bet. And if they really need extra care, apply the repairing mask at night, it is perfect for recovering their vitality.
- If you are someone who cannot go without colour on your nails, apply the Youth Color rejuvenating nail polish, which provides colour and treatment in one: its formula with Pro-Age Complex is very rich in vitamin C with high antioxidant power, hyaluronic acid with anti-aging effect and photo-reactive plankton that protects the nails.
It's that easy to keep your feet well cared for during the long winter months and look perfect when the good weather arrives.